Hallo, ich bin – 100% nature from Austria.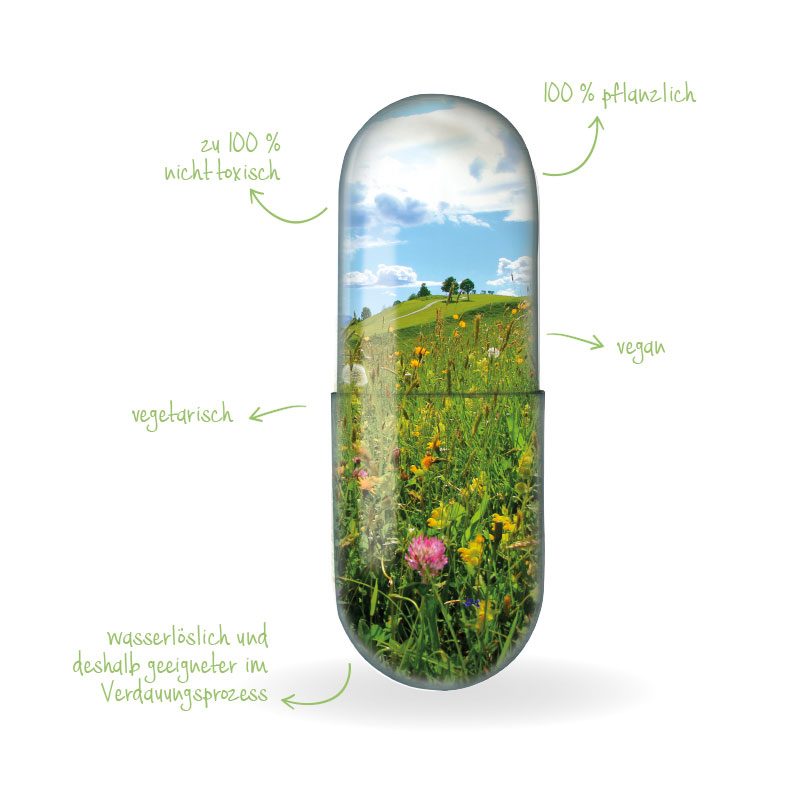 100% nature in the vegan
HPMC * capsule
"Hallo, Ich bin" natural products come from Austria and are available in all pharmacies via the Pharma Zentral number (PZN) (PZN is listed for every product).
Without exception, our products contain the best of nature. Pure natural products, suitable for allergy sufferers and usually organic and vegan, are the basis for "Hallo, Ich bin" food supplements.
Plant-based capsules made of HPMC are more suitable for the digestive process than capsules made of pure cellulose. The HPMC capsules are water-soluble and therefore much more recommendable to use.
You can find more information about our products at: www.halloichbin.at